Flash Sale
Today special offer any 4 books £7.00 each and £1.50 post
our choice of 4 books for your delifgtful fun read
Swimming with Endorphins, Joy Fear and F–k It, The Bird of Morning and English is a Foreign Language.
choose your 4 books and email us your titles
email for details
email:info@londonpoetrybooks

My First poetry collection Swimming with Endorphins
will take you on a wry, awry, word-playful gallop through the vagaries of life encountering a motley cast of mail stealing snails, 70s comedy legends, explosive bakers and baritones- turned -butchers en route. She is a regular on the London Spoken Word circuit who hosts a monthly event in East London but also has previous form as a singer, comic and actor. Fran has had poems published in several anthologies and a couple of periodicals.
Joy, Fear and F–k It by Ant Smith is my first collection of poetry
Joy, Fear and F–k It by Ant Smith The Game Cat has been performing poetry for 20 years and this
collection includes the major works from his stage performance canon.
More are available by connecting the author, whilst he yet lives.  It said by Second Chance this is out standing first collection  Joy, fear and F–k It by Ant Smith
Poetry has the power to effect positive cultural change, and so I am proud to present this collection in association with Second Chance.
Although often presented in a comedic framework, these pieces all carry a spine of steel. Read them once to laugh, and twice to cry. It is a dark world in which we live. free down load extract from Joy Fear and Fuck It. 
                        The Bird of Morning is my first collection of poems.                            
Ingrid Andrew is a poet, artist and sometime singer songwriter who lives in South East London with a husband, daughter and a cat called Erwin.
For over ten years she has performed her poems and songs all over London and in particular at Survivors Poetry events in Covent Garden and Tottenham, and for the last 6 years has designed the posters promoting these events.  
For many years Ingrid also hosted and featured at her own nights of music and poetry 'Voices of Experience' and has just started another series of nights in West Norwood, hosted by Jason Why and featuring many of her poet and musician friends as well as some exciting new voices.
Ingrid has also written a comi-tragic drama, described as an 'epic pantomime', and studded with songs, about the life of the Buddha and a mischievous and dynamic performance piece that has been staged four times, (including at Rich Mix in Shoreditch) describing what really happened 'When Woman created the World'.  Lately with the dynamic and darkly sinuous contribution of poet and artist Tara Fleur, 'Woman of Bones'.
In the last five years Ingrid has held three one woman art exhibitions in Brixton, Australia and Camberwell, featuring landscapes, portraits and imaginative images in traditional media and digital form.  Her last exhibition featured many images from 'When Woman created the World.'
 Of the Deep
Throughout her life, Ingrid Andrew created art and wrote poetry prolifically.  She later added music and song to celebrate her passion for the natural world and humanity, also her fears.  In this thought-provoking but delightful volume, 'of the Deep', you will find quirky humour too and affectionate observation.  Ingrid's life ended in 2015.
The volume has 22 poems, each gently remarkable, with one ferociously defiant.  The overriding sensation is of  her characteristic tenderness.
For a full review, click on the Review tab.
Ingrid's first volume 'The Bird of Morning' is also available from William Cornelius Harris Publishing.  Her creative websitewww.ingridandrew.wordpress.com is still there to both stimulate and soothe heart and soul.  She welcomes you with tenderne
   Pathways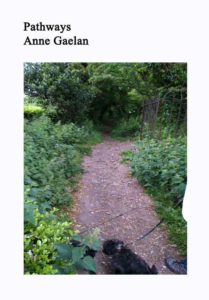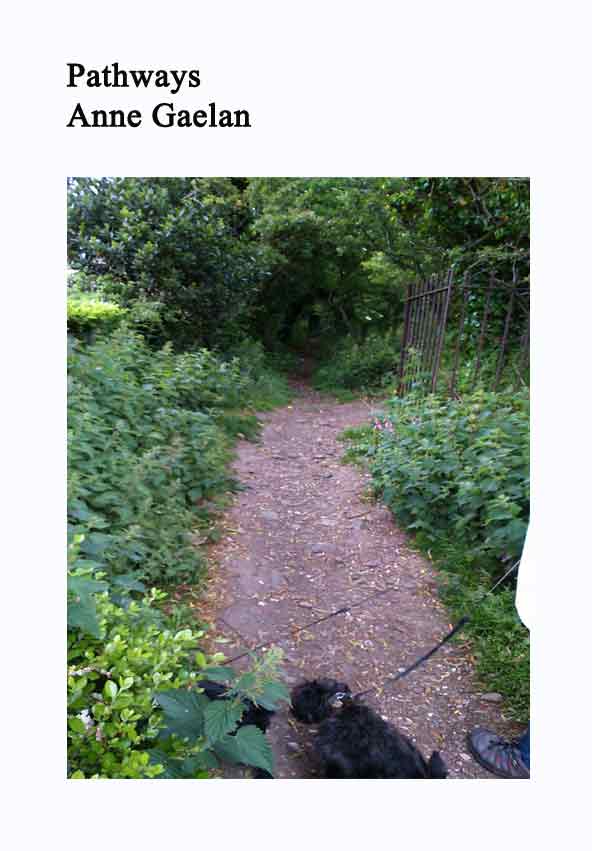 Anne Gaelan is from Morecambe and this is her very first collection of poems.  This volume contains twenty-nine of her works which are linked by the theme of journey.  The poems address contemporary issues from the current refugee crisis to celebrity in addition to more familiar situations which affect humanity like running the local pub and nostalgia for the past.  Her work traverses many shades and is a delightful combination of contemplation, celebration, sharp observation, tragedy, and black comedy.  It also highlights the glorious beauty of the natural world in North Lancashire and Cumbria