Books News
Our goals remain the same  to offer free publishing to as many new authors as possible. David Lee Morgan, Pauline Deakin, Robert Yates, Poppy Dillon have all join the Book Project. Poet have been selected from Paper Tiger Poetry Events. Book Project committee continue to select author to join the  project and Submission are now open to all. Please note free publishing is by invite only
Keith Bray
Ghost Lane
The poem addresses my early memories of growing up in Sidcup and the Kent Countryside. Taking the reader and myself to a place long gone now and where memory and ghosts are forever entwined. Formative childhood experiences that still remain vivid even now. Music was the first art form l was introduced to by my father and my very first music teacher who had a profound influence on my development as a musician and creative person. The poem describes the walk my father and l took to meet my piano teacher for the very first time. A walk to a beautiful bungalow set in its own garden. A garden full of summery colour and brightness. I took to my piano lessons like a duck to water and a whole new world was opened up to me from that moment on.
Aldo Quagliotti
Aldo Quagliotti is an Italian poet, born in a small town in northern Italy and raised near a lake that accompanied his endless afternoons of solitude populated by intermittent voices and cumbersome dreams. Prone to rebellion, he used his tongue as a pair of scissors to carve out a corner of the universe in which he could live and he soon became renowned for poetry: he came across it at conferences he sneaked into in Cambridge and at the Husky races that he loved watching at night during his stay in Austria. Disobedient and allergic to labels, he decided to live in London, where he attended the music critic course and thanks to which he now works as an aspiring music critic for the international magazine, Peek a boo. After several publications in Italy, which were written up in numerous poetry competitions, he decided to write a book that collects all his poems written in English. This was how his first anthology, Japanese Tosa, came about, a sinister journey into human emotions that escapes the definitions of everyday life and climbs in a timid attempt to reaffirm the universality of every anger and acrimony and the sacredness of each time we fall in love. Have a nice trip.
Product Details
ISBN 9781911232254
Copyright Aldo Quagliotti (Standard Copyright Licence)
Edition First Edition
Publisher William Cornelius Harris Publishing
Published 23 Nov 2019
Language English
Pages 100
Binding Perfect-bound Paperback
Interior Ink Black & white
Weight 0.2 kg
                                           Shaun Rivers
                                             Twisted and Chewed
Shaun Rivers is a performance poet, actor and visual artist from Stockport, now based in London. His debut poetry book Twisted 'N' Chewed is about naïve decadence, dreadful despair, love, way too many drugs, believing in your favourite band, wasting time in Hornsey, tripping in America, forgetting what your name is. if you would like to join the Book Project. London Poetry Books offers original writers a new level of opportunity, support and access to publication." Free publishing for our invited clients and wondering who on earth you truly are…
Product Details
ISBN 9781911232216

Copyright Shaun River (Standard Copyright Licence)

Edition first

Publisher William Cornelius Harris Publishing

Published 22nd Sept 2018

Language English

Pages 48

Binding Perfect-bound Paperback

Interior Ink Black & white

Weight 0.12 kg
Free Verse Poetry Book Fare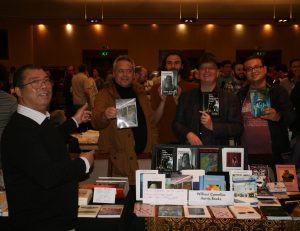 The release of Micky Bee Book title SmackDown, Shakespeare & Super Sunday was greeted with anticipation,  lot of publishers and outstanding workshop a very enjoyable day. All our volunteers work hard all day, Ernie Burns. Nick Eisen, Ernesto Sarezale, Amy Deakin,
George E Harris.
M.J. O' Doul AKA Micky Bee
We are very proud to announce Micky Bee The story just beginning Micky Bee is a well respected London basic, performance poet, has sign his contract and completed the proofing stage. 'This powerhouse poetry
collection deftly weaves together a wide variety of themes, from wrestling and politics to romance and adventure, taking in the ridiculous, sublime and everything in between, will be release SmackDown, Shakespeare & Super Sunday Saturday 22nd Sept at The Verse Poetry Book Fare, pre orders available soon.
Paper Tiger Poetry Friday 28 Sept Feature The Micky Bee Experience and friends lots of open mic Tea House Theatre 139 Vauxhall Walk SE11 5HL Doors Open 7 PM £5.00 all moneys raise goes to our Book Project
Product Details
ISBN 9781911232179

Copyright M. J. O' Doul (Standard Copyright Licence)

Edition first

Publisher William Cornelius Harris Publishing

Published 22nd Sept 2018

Language English

Pages 52

Binding Perfect-bound Paperback

Interior Ink Black & white

Weight 0.13 kg

Dimensions (centimetres) 14.81 wide x 20.98 tall
George E Harris
'And Then It Comes Blowing' is a collection of works at the beginning of an exploration for George E Harris. The works can be read aloud as well as sung. At times they have been cut up, spliced and performed as a longer work. Some works are new and yet to be projected through a live setting. The early morning rises to engage in a working day prompted George to write and photograph, using the time of the journeys taken across the city of London. The writing began in forms of notes and phrases from observations and then after thoughts prompted by the photographs. The book covers a period in Georges writing since 2011 to the present day. 'Steam Detective' and 'Odes To a 1940s Film Set' are the earliest works with 'Paradise Walk', 'City Am I', 'Vs in the Window' and the title work being more recent pieces. George E Harris is a spoken word poet and exhibiting artist. He currently performs as a solo spoken word poet and also as part of a collective called Brother G and the Trouble. This was established as a partnership with Alison O'Melia alongside other guest performers using spoken word, sung voice, improvised and scored music using electronic gadgets, traditional instrumentation with field recordings.
Amy Deakin Signs Contract
Amy Deakin is a performance poet, writer and Doctor Who fan based in Morden who enjoys inflicting her poetry upon the unwary. She performs regularly at open mic venues across London and has been published in several online magazines and anthologies, including Birds Piled Loosely e-magazine and The Keystone Anthology. Her performance poetry has been described as 'full of character and personality' (Chocolate Poetry Club). Morden and other Tourist Destinations is her first collection. Visit her website www.amydeakinwriter.co.uk, find her on Facebook www.facebook.com/amydpoetry and follow her on Twitter at @amydpoetry. 
use discount coupon code: *London poetry books* for 25% off and free UK post
next to join Book Project
George E Harris ,Susan Evans, Marika Josef , Clive Osman , if you would like to join the Book Project. London Poetry Books offers original writers a new level of opportunity, support and access to publication." Free publishing for our invited clients
HAIGHA'S NOOSPHERE CANTICLES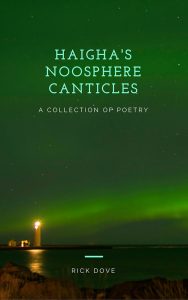 Just over a year ago he was performing at Paper Tiger Poetry  and was sported by our publishing team, We all believe he would be an excellent new member to join the Book Project, and now his book is release. Rick Dove book title is ~: HAIGHA'S NOOSPHERE CANTICLES. A COLLECTION OF POETRY
Probably The Secret Police and Other Slices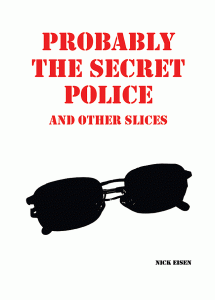 Nick Eisen  first book contract now agree and sign Probably the Secret Police and Other Slices our top tip available from all good books stores and many more new authors to follow London Poetry Books offers original writers a new level of opportunity, support and access to publication." Free publishing for our invited clients and still place available for 2017
OUT NOW !
News for 2016
                               Pathways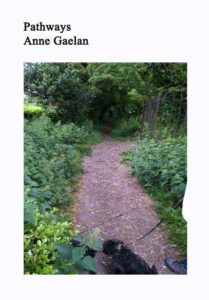 Anne Gaelan's first collection of poems exploring the theme of journey are written in a variety of classical and modern styles from the Shakespearean sonnet to rap.  All address issues and people in our society today.  You will hear many voices from the tradesman to the asylum seeker.  Some of the poems are in American English.  Topics covered include appreciation of the natural world, football, celebration, fame and love.   There is also an epic poem about an unexpected visitor to an orphan girl.  The tale is perfect for an October evening.  Enjoy.
Out now
Going with Flow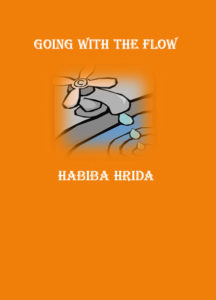 Welcome to this, my third collection of awesome poetry, perfect for the fireside, the bedside, or even the roadside, full of lyrical rhymes on alternative themes that will stimulate and entertain you and hopefully, get your own creative juices flowing. I wanted to deliver a flow of poetry that
                                      Out now
Of the Deep
Throughout her life, Ingrid Andrew created art and wrote poetry prolifically.  She later added music and song to celebrate her passion for the natural world and humanity, also her fears.  In this thought-provoking but delightful volume, 'of the Deep', you will find quirky humour too and affectionate observation.  Ingrid's life ended in 2015.
The volume has 22 poems, each gently remarkable, with one ferociously defiant.  The overriding sensation is of  her tenderness.  It opens with 'I am a mermaid', the dark complexity of depression and its destination, whereas 'January's gift' reflects life and hope, and 'Every leaf is a green cup', internal melancholy.
In further poems you will discover resolve, sadness at the vulnerability of this planet, also survival; understanding of cruel realities, and mischievous celebration of sensuousness; plus gentle celebration of heaven on earth in a Clapham café!
Tongue-in-cheek observation of the challenge of writing with simplicity and directness, and in 'This saxophone', written with saxophonist Vivienne Soane, a sublime expression of the passion and reality of the love of this instrument.  'Casper David Friedrich' pays homage to the "distilled ecstasy" of that great German romantic painter.
Expression of pure adoration in 'My daughter's first word was DARK', and pantomime humour and observation in 'A FISHY ode'.  There's distilled sadness in 'Afghanistan', and following, there's tender reaching-out to those with almost nothing.
'The Loyal and Ever Lasting Umbrella' celebrates Ingrid's quirky and inventive mind, but 'I am Ing's Ride' lays down her burgeoning sense of self in eternity.
'The Charcoal Woman' is a sparse and ingenious story of hope, inspired by the aftermath of wildfire in Australia.  This is powerfully followed by 'Beast', magnificent defiance of her destiny.
Appropriately for Ingrid, she ends with 'The Surgeon' expressing her overriding love, concern and despair of the best and worst in this world.
Ingrid's first volume 'The Bird of Morning' is also available from William Cornelius Harris Publishing.  Her creative website www.ingridandrew.wordpress.com is still there to both stimulate and soothe heart and soul.  She welcomes you with tenderness.
JR Andrew
Keith Robert Bray due for release soon
Introductory preface
My second collection of poems develops further the themes of identity and correlations to the past, present and the future. Hopefully the poems should speak for themselves without need of explanation or justification for their existence and open to individual interpretation. The title "The mirrors of Thespis" gives a clue to the underlying themes running like a thin thread throughout
OUT NOW
3 June 2016
London Poetry Books Presents Paper Tiger Poetry
third Friday of the months next event Friday 19th May
Paper Tiger Poetry

Winner of May raffle fanatic collection Vantage poems value £25.00 Shenan next month raffle prize to be announced all money raise go to support independent publisher W.C.H. Publishing thank you all for your support next Paper Tiger Poetry Friday 20th May
Update
June  raffle prize will be the another  *fanatic* collection Vantage Poems value £25.00 raffle tickets £2.00
News Letter
look like it will be 12 weeks before we delivery our first News letter thank you for your patience and understanding
Our news letter will be starting approximately 12 weeks please email articles, stories, poem and idea sign up now
Paper Tiger Poetry
Third Friday of the month next event 15 April sign up for open mic from 7 PM Show start at 8 PM £5.00 Entry free for Open mic. Venue Tea House Theater 138 Vauxhall Walk SE 11 5HL
This year book project has started very slowly.  We are looking for 12 performance poets to join the Book Project. The eBook Project  is open to any poet who attends our event
Book Project
new books for 2016
Book almost finish IDF Andrew , Keith Bray, Habiba Hrida
New Authors for 2015
Now as the year draw to a close we'd like to take this opportunity to thank you all for your support over the last year and look forward to your support for the coming  years. We start the year with a new venue for our performance platform Paper Tiger Poetry venue Tea House Theartre and are now looking for performance poets to join the book project and the eBook project start Jan
Last year book project
All our books for 2015 are completed and now on sale and can be found on all good online bookstores.
Amy Nelson Smith, CamTam Ringel, Cathy Flower, Fran Isherwood, Alain English,Habiba Hrida, Tara Fleur
Rhymes for the Times
Habiba Hrida
I have been writing and performing my mix of poetry for people with a social conscience.Those of you who are still loving and caring and think the world has needed a complete overhaul for a very long time now should give my book a go as I'm only saying what many people think anyway..My first collection has been well received by many and as a result will be releasing a second collection later on in the year.I get a lot of pleasure knowing people from everywhere are reading, and digesting what I have to say. I think it's becoming more and more important to support up and coming writers and poets as the art of spoken word and written word could become lost underneath all this technology we have grown to depend on.Before this, oral traditions were relied upon to spread information and ideas to the masses, and it would be a great shame if this tradition was abandoned completely.Finally, I hope you have a good read if you choose my book.Love and light. Rhymes for the Times free extract 
Cathy Flower
Books News  Cathy Flower new book title Cathy Flower Poet for Life'.   Poet for Life arrived in London in 2004. Since her arrival, she has performed here extensively. How did it start? "It all began for me in Sydney, racing up a hill in Darlinghurst to put my name down in the open-mic.  At a pizza bar on Oxford Street in 1991. I made it. My blood was inspired. Poetry and I remain".
 There is a Tune Cathy's third pamphlet of poetry, dealing with urban pains and enlightening strains but with a dash of hope, enchantment and survival. Preceding poetry pamphlets by Cathy Flower include Blue Poetry (2013) and Poetry is the Sight Within: 8 Short Poems (2010). www.cathypoetflower.tumblr.com
Tara Fleur
Books News I'm Not Here For Your Entertainment is Tara Fleur 'Woman Of Bones' first collection of poetry.
She is a Performance Poet, Fine Artist MA, Psychiatric Nurse, and Survivor of Trauma.
She has a battled with Mental Illness alongside a varied involvement in Acute Psychiatry and the Arts.
She has exhibited her installation art which incorporates spoken word, film and photography and independently curated several successful exhibitions of conceptual art over the past 25 years.
In 2013 she won a national painting / poetry competition (Think Arts) with a portrait of Shakespeare that was on display at Southwark Cathedral, London UK.
Tara Fleur 'Woman Of Bones' is new to publication but has already had poems included in collection of poetry in America by Nina Loard.
Her life story as a Poet, Artist and Survivor of Trauma can also be found in an academic psychological research publication ' Narratives Of Art Practise and Mental Well Being ' by Olivia Sagan, Bishop Grosseteste University.
Tara Fleur 'Woman Of Bones' performs her poetry widely across the London open mic circuit, poetry slam's and has featured at several events.
She has an interest in collaborating with fellow poets, most recently weaving a darker thread of poetry into Ingrid Andrew's performance piece 'When Woman Created The World'
I'm Not Here For Your Entertainment is a collection of edgy, melancholic,
sexually explicit, traumatic, dark, socio-political, uncomfortable and often shockingly visceral poetry.
This book of poetry is, her book of poetry.. a reflection of a life less ordinary
Fran Isherwood
  Books News thank you for taking the time to read Book News our first poetry collellection Fran Isherwood will take you on a wry, awry, word-playful gallop through the vagaries of life encountering a motley cast of mail stealing snails, 70s comedy legends, explosive bakers and baritones- turned -butchers en route. She is a regular on the London Spoken Word circuit who hosts a monthly event in East London but also has previous form as a singer, comic and actor. Fran has had poems published in several anthologies and a couple of periodicals. This is her first collection of poems. Extract from Swimming with Endorphins  Free download Swimming with Endorphins extract
Pre order  Discount Sale price including free delivery £10.00
Also available for e reader from i bookstore and all good online bookstore price £1.99
Amy Nelson Smith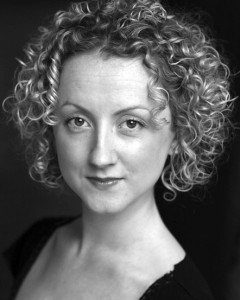 Amy Nelson Smith our new Author of Dark Matter. Well known performer on the poetry circuit is exciting audience with extract from Dark Matter be the first to pre order just send us a message Contact
  Cam Ringel
Poems and illustrations by CamTan Ringel, aka CT within poetry circuits in London and Stockholm.
'Words are for sharing' 'Each word deserves to be heard' she says in her poetry workshops.
'You don't have to understand poetry. You don't even have to understand the person who wrote it. Just give it a chance to trigger your thinking that little bit extra. Some of us do not want to think. That is ok too; just read, absorb and see what happens.'
CT began writing at the age of nine, in Sweden, in English, so that no one would understand. It was a scary prospect baring yoursoul.As a single child, she found her sanctuary in the world of words. Poetry kept her alive and somewhat sane.
'Poetry gave perspective, release, refuge and a lot of comfort.'
What's with the title: 'Umbrellas are for whimps'?
'Simple', she says: 'We shield ourselves from the discomfort of being wet and cold whilst poking people's eyes out. If we would dare to enjoy the rain as well as the sunshine, we might just dare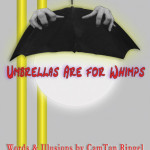 seeing each other and ourselves the way we are meant to be seen (which is everyone's guess but an exciting one.)'
What is the best thing that has happened poetry-wise for you?
'Shaking hands with Princess Diana at 'Southwark against drugs' exhibition felt huge but also to see people develop their capacity to express themselves; grow their confidence – often despite potentially very difficult circumstances.' FREE DOWN LOAD Umbrellas are for whimps extract
Pre Order introductory offer £8.00 plus free delivery
Also available for e reader from i bookstore and all good online bookstore price £1.99